Barcelona vs PSG referee facing UEFA demotion
Reports in Spain suggest Deniz Aytekin may be removed from Champions League duty after making controversial calls in a 6-1 thriller at Camp Nou
The man at the centre of Barcelona's remarkable comeback against Paris Saint-Germain, Deniz Aytekin, may have taken charge of his last Champions League game this season, according to Marca.
The German referee made a controversial late call at Camp Nou on Wednesday which allowed Barca to complete their stunning 6-1 fightback.
Luis Enrique's side had entered the second leg of their last 16 encounter trailing 4-0 on aggregate, but hit back in style to book their place in the quarter-finals.
After edging their way back into the game, the tie looked to be over for Barca when Edinson Cavani grabbed an away goal for PSG.
There was, however, to be thrilling finish to the encounter that delivered three goals in the final seven minutes.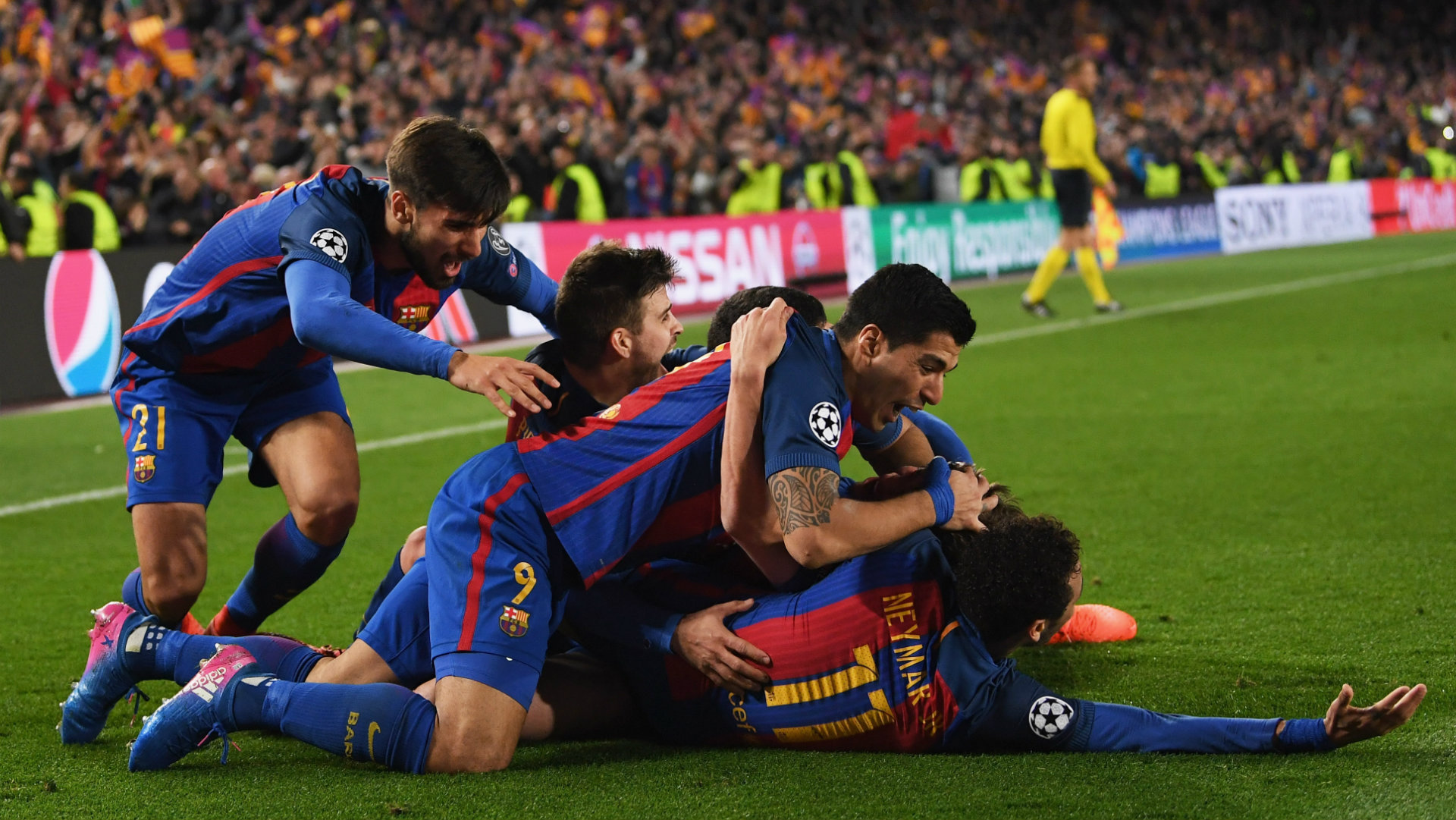 Of those, it was Aytekin's awarding of a stoppage-time penalty which sparked outrage within the PSG ranks – having previously waved Angel Di Maria to his feet after tangling with Javier Mascherano.
Luis Suarez, who had already been booked for diving, went down in the box late on under minimal contact, with the match officials eventually coming to the conclusion that a spot-kick should be awarded.
Neymar converted and Sergi Roberto snatched a last-gasp sixth for Barca as they edged their way through.
While the celebrations in Catalonia promise to drag on for some time, Aytekin is facing up to the prospect of seeing his 2016-17 Champions League campaign brought to a close.
Marca report that UEFA's head of refereeing, Pierluigi Collina, is considering taking the 38-year-old out of the firing line.
The Spanish publication says: "UEFA sources have confirmed to Marca that it is Collina's way of cutting mistakes out from his team of officials.
"However the body won't strictly punish the German official, although he could find himself demoted to lesser profile games for the time being or simply removed from action for a specific period."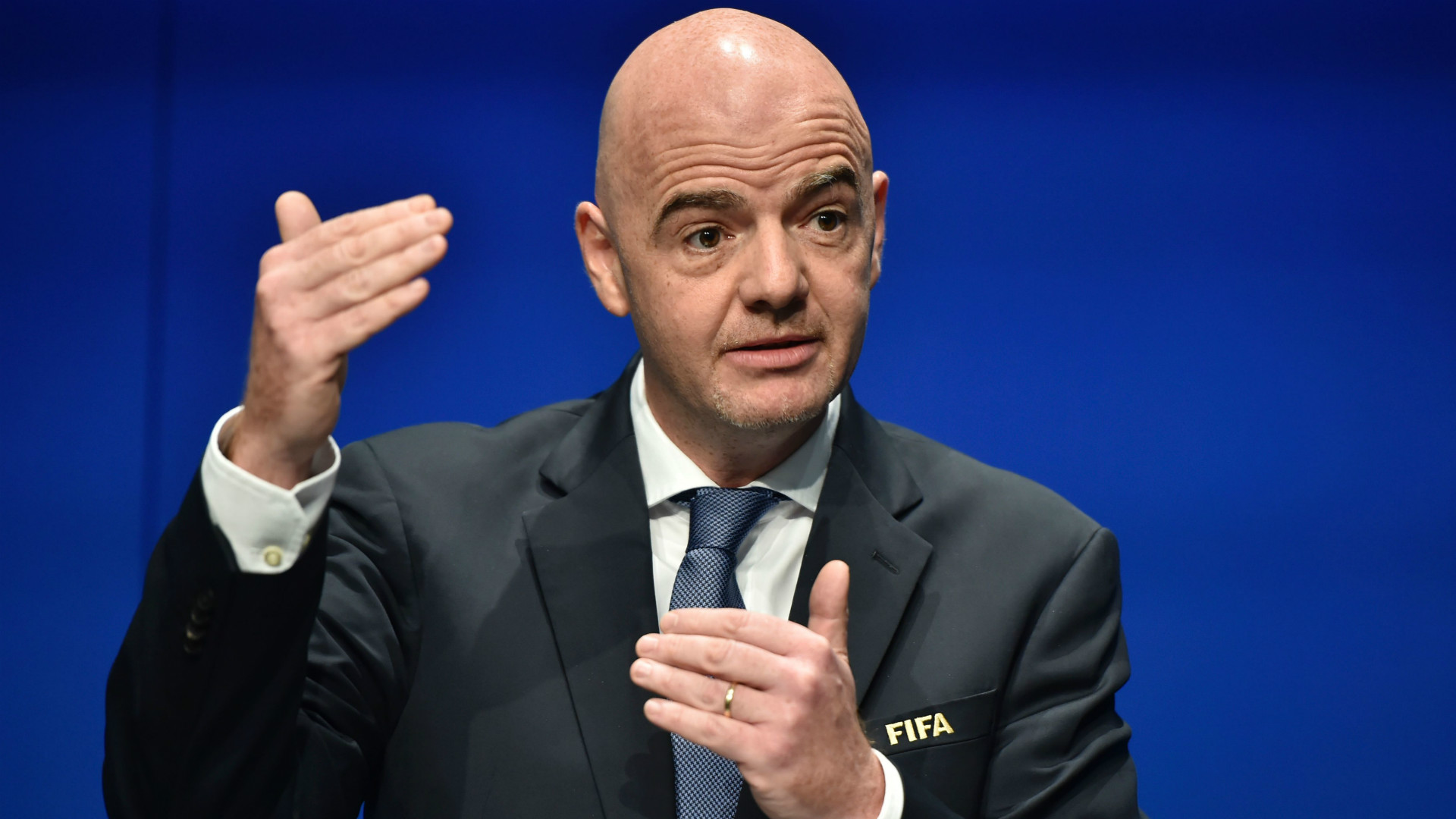 Fifa president Gianni Infantino has, however, backed UEFA's group of officials and their ability to make big decisions.
He said: « Whether that particular case was an injustice or not, we can leave it to the judgement of the referee.
« We saw was an incredible football match, whatever the result would have been at the end. This shows that football is really a fantastic game. When you feel you have seen everything, something else comes along. It's just amazing and incredible.
« We have to really be careful in the International Football Association Board if we want to touch the rules, because football is such an incredible game.
« In this case, I don't know if it was a clear mistake or not. But in future, when there are clear mistakes, this will be corrected by the video assistant referee so we can make sure decisive matches are not decided by mistakes made in good faith by the referee. »
Source: www.goal.com
Video: Sumptuous doubled of Ronaldo at Apoel!
And 5 then 5 for Real. First at the reception of a center Marcelo, Ronaldo jumps higher than everyone and takes the ball of the head. The Portuguese scored his seventh goal of the season in the Champions League. 5-0 for Madrid. Four minutes later, the Portuguese also scored twice. After a bad pass behind Rueda, Benzema has anticipated and against the release of Perez. Ronaldo followed well and hit in pivot in the empty goal. 6-0 for Real!
Cristiano Ronaldo and Top 20 scorer in UEFA LDC history
Real Madrid, led by star striker Cristiano Ronaldo, is playing tonight on the pitch of APOEL Nicosia (Cyprus) on the occasion of the fifth and penultimate day of the group stage of the UEFA LDC.
UEFA club ranking: Real, undisputed king!
Beaten severely in Wembley against Tottenham (3-1), on the fourth day, the Merengue are still well placed to qualify for the round of 16 and will need a single point tonight to validate their ticket. To do this, the protected gifted Kabyle Zinédine Yazid Zidane can surely count on their Lusitanian expert CR7, who still reigns supreme on the ranking of the top scorers in the history of the LDC.
Indeed, the first player in history to pass the bar of 100 goals in the most prestigious club competitions in the last fiscal year, the quadruple Golden Ball now counts the incredible total of 112 goals scored in C1, including 96 with Real Madrid and 16 in the jersey of Manchester United.
As a reminder, here are the top 20 scorers in the history of the UEFA Champions League:
(Players participating in the 2017-2018 Champions League are entered in bold)
1) Cristiano Ronaldo: 112 | Sporting Portugal (0), Manchester United (16), Real Madrid (96)
2) Lionel Messi: 98 | FC Barcelona (98)
3) Raúl: 71 | Real Madrid (66), Schalke 04 (5)
4) Ruud van Nistelrooy: 60 | PSV Eindhoven (9), Manchester United (38), Real Madrid (13)
5) Andriy Shevchenko: 59 | Dynamo Kiev (22), AC Milan (33), Chelsea FC (4)
6) Karim Benzema: 51 | Olympique Lyonnais (12), Real Madrid (39)
7) Thierry Henry: 51 | AS Monaco (7), Arsenal FC (35), FC Barcelona (9)
8) Filippo Inzaghi: 50 | Juventus (17), AC Milan (33)
9) Alfredo Di Stéfano: 49 | Real Madrid (49)
10) Zlatan Ibrahimović: 49 | Ajax Amsterdam (7), Juventus (3), Inter Milan (6), Barcelona FC (4), AC Milan (9), Paris SG (20)
11) Eusebio: 47 | Benfica Lisbon (47)
12) Alessandro Del Piero: 44 | Juventus (44)
13) Didier Drogba: 44 | Olympique Marseille (5), Chelsea FC (36), Galatasaray (3)
14) Robert Lewandowski: 41 | Borussia Dortmund (17), Bayern Munich (24)
15) Thomas Müller: 39 | Bayern Munich (39)
16) Fernando Morientes: 39 | Real Madrid (19), AS Monaco (9), Liverpool FC (3), Valencia CF (8), Olympique Marseille (0)
17) Ferenc Puskás: 35 | Budapest Honvéd (1), Real Madrid (34)
18) Gerd Müller: 34 | Bayern Munich (34)
19) Wayne Rooney: 34 | Manchester United (34)
20) Samuel Eto'o: 33 | FC Barcelona, ​​Inter, Chelsea
Read more >> Top 10 African scorers in UEFA LDC history
After the match, Cristiano clash again the press
The Portuguese striker left Nicosia with a double under his arm and three points for his club, but everything was not rosy for him.
The Real Madrid number '7' changed dramatically as it passed the press zone, where journalists were waiting for several players to confide in after the match.
Cristiano accelerated his pace, without a glance at the press, until he heard a reporter ask him a question: « Cristiano, do you stop, are you talking today? »
The Portuguese flip-flopped and looked at the journalist clarifying that he had no desire to make statements: « Why stop me? » I do not want to talk because every time I say something you publish another, how do you want me to speak?  »
His speech ended, 'CR7' did not look behind him. Everything comes from a supposed misinterpretation of his words by the press, the latter having published that he accused the club to have less experience than last year.